Volunteers are needed for some outside work at the school this Sunday, Jan. 30, 2022 from 9 a.m. until work is done. Mosier Community School received a truckload of bark chips and we need volunteers to spread it around the playground equipment. Please bring your own wheelbarrow, shovel and rake to help with the chore. Thank you!! Se necesitan voluntarios para algunos trabajos externos en la escuela este domingo 30 de enero de 2022 desde las 9 a. m. hasta que termine el trabajo. La Escuela Comunitaria Mosier recibió un camión lleno de astillas de corteza y necesitamos voluntarios para esparcirlas alrededor del equipo del patio de recreo. Traiga su propia carretilla, pala y rastrillo para ayudar con la tarea. Gracias!!

School Growth Committee today, Tuesday, Jan. 11, 2022 @ 2:30 p.m in the school library. Comité de Crecimiento Escolar hoy, martes 11 de enero de 2022 a las 2:30 p. m. en la biblioteca de la escuela.

School has been canceled for Thursday, January 6, 2022. Please stay warm and safe. La escuela ha sido cancelada para el jueves 6 de enero de 2022. Por favor, manténgase abrigado y seguro.




MCS Monthly Board of Directors Meeting will be Tuesday, December 14, 2021 at 5:30 p.m.on Facebook. All meetings are available for the public to view. La reunión mensual de la Junta Directiva de MCS será el martes 14 de diciembre de 2021 a las 5:30 p.m. en Facebook. Todas las reuniones están disponibles para que el público las vea.

MCS is having a Canned Food Drive from Nov. 30 - Dec. 15, 2021. MCS realizará una colecta de alimentos enlatados del 30 de noviembre al 15 de diciembre de 2021.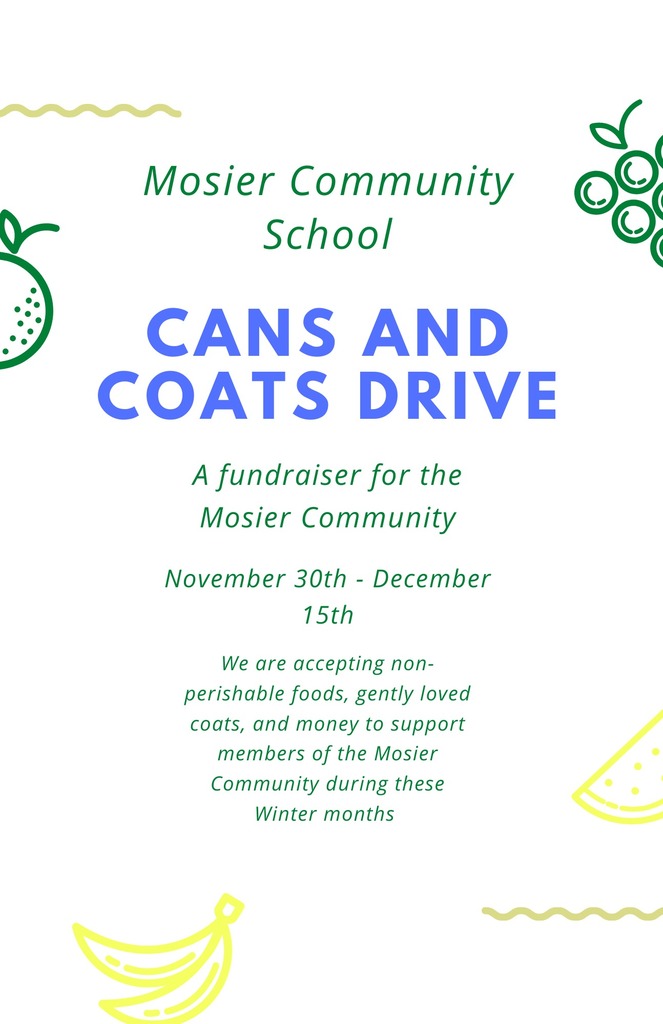 Mobile Vaccine Unit at St. Mary's Academy; $50 Gift Card to Wasco County Resident