MCS Facilities Committee meeting will be held on Wednesday, August 10, 2022 at 11:00 a.m. This meeting will be held on site at the Art Annex, formally Mosier Gas Station.


Mosier Community School will be on Summer Break from July 1 - August 15, 2022. Emails and phone messages will be checked periodically during this time. We will return emails and phone calls as we are able to. We look forward to seeing staff, students, and families when we come back in August. Have a fun summer in the sun.

Have you ever thought about working at our school? We need PT and FT teaching assistants, a PT cook, a K-3 Literacy teacher, and a 5th grade teacher. Please visit our website for more information about each position. Click on the Employment tab in the upper right corner on our home page and that will take you directly to the job description link. You can also email me at
carterj@nwasco.k12.or.us
for more information. All positions are open until filled.



Thursday, June 2, 2022 8th graders that went to Oaks Park as part of their promotion celebration will be returning to MCS campus at 3:30 p.m. today. Parents, please be available to pick your 8th grader up at 3:30 p.m. if your student rides the bus to Wahtonka, they can take the late bus. Thank you.

Friday, June 3, 2022 school activities: 8 a.m. 5th grade Graduation 8:15 a.m. Talent Show 9:30 - 10:45 a.m. School carnival 10:45 a.m. Student & staff lunchtime (If parents would like to participate, please bring a sack lunch) 12 p.m. Student dismissal 12:10 p.m. Bus leaves campus

Last day of School is Friday, June 3, 2022 All students will be dismissed at 12 p.m. Bus dismissal will be at 12 p.m. Have a fun and safe summer. Enjoy reading a book or 2 throughout the summer.

8th Grade Promotion is Thursday, June 2, 2022 6:30 - 6:50 p.m. Socializing and appetizers 7:00 p.m. 8th grade Promotion program begins in the MCS gym.
Please click on the link below to see the updated District Calendar for the 2022-2023 school year.
https://5il.co/1bfq6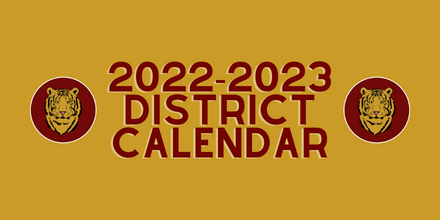 Alice in Wonderland Spring Performance MCS gym Thursday, May 26, 2022 from 6:30 - 8 p.m. Presented by: Mosier Community School Drama Club. Enjoy a wonderful evening watching the last school performance of this school year.

Family Night at MCS......Thursday, May 26, 2022 from 5:30 - 6:15 p.m. Grades TK - 5th . Come see what the students have done this year. We look forward to seeing you.


MCS Foundation Inc. Annual Membership meeting on Thursday, May 12, 2022 at 5:30 p.m. Immediately afterward is the MCS Board of Directors monthly meeting. Both meetings will be held virtually on: facebook.com/MosierSchool. We look forward to seeing you there. Please remember if you are a MCS Foundation Member to come into the school office and vote for (3) board members, voting is from May 9-12, 2022 during school hours. Reunión anual de membresía de MCS Foundation Inc. el jueves 12 de mayo de 2022 a las 5:30 p.m. Inmediatamente después es la reunión mensual de la Junta Directiva de MCS. Ambas reuniones se llevarán a cabo virtualmente en: facebook.com/MosierSchool. Esperamos verlos allí. Recuerde, si es miembro de la Fundación MCS, que venga a la oficina de la escuela y vote por (3) miembros de la junta, la votación es del 9 al 12 de mayo de 2022 durante el horario escolar.

MCS Board Elections are this week, Monday-Thursday! Elections will conclude at 2:30 pm on Thursday, in time to count votes before the MCS Foundation Annual Membership meeting to be held at 5:30 on that same day! To cast your vote, please stop by the MCS office during school hours. You must be an MCS Foundation member to vote. If you are not a member, but qualify to be one, you can join in the office at the time you vote!

MCS Board Candidate Forum this Thursday, at 5:30 PM, via Zoom! As part of the process of filling three open seats on the MCS Board of Directors by election next week, the current MCS Board will conduct an informal "candidate forum" on Thursday, May 5, 2022 via Zoom. The zoom meeting will also be live-streamed to facebook, just like our regular MCS Board meetings! This forum will be an opportunity for candidates to meet the board, and to be asked questions by MCS foundation members. Some basic "introductory" questions will be used to kick things off. If you have specific questions that you would like to see asked of candidates, please submit them to MCS Board co-chair in-advance of the meeting, or even during the meeting, at
mccrackent@nwasco.k12.or.us
. Thad will also watch the FB live-stream comments during the meeting, for any questions that might be posted there. We look forward to seeing you this Thursday at 5:30 p.m

MCS Staff Appreciation week is May 2-6, 2022. Please check Tuesday folders and backpacks for fun ideas to celebrate staff during this time. La semana de agradecimiento al personal de MCS es del 2 al 6 de mayo de 2022. Consulte las carpetas y mochilas de los martes para obtener ideas divertidas para celebrar al personal durante este tiempo.

MCS Board of Directors currently have 3 vacancies coming up in June. See the attached notice for further information. La Junta Directiva de MCS actualmente tiene 3 vacantes en junio. Consulte el aviso adjunto para obtener más información.
https://5il.co/19avr

Earth Day Rummage Sale this Sunday. See flyer for further information.