Mosier Community School Board of Directors meeting this Thursday, Sept. 8, 2022 at 5:30 p.m. The meeting can be viewed on facebook
https://www.facebook.com/MosierSchool
. Board meetings include the provisions for inclusion of public comment. In the context of virtual meetings, the board asks that public comments be emailed to either of the board co-chairs (Thad McCracken or Dan Watson) in advance of the meeting. Any public comment submitted prior to the meeting, and that adheres to the schools public comment guidelines, will be included in a board meeting. The schools policies regarding public comment can be found at:
https://policy.osba.org/mosier/AB/BDDH%20R%20G1.PDF
https://5il.co/1hlu6



MCS All School OPEN HOUSE will be Thursday, Sept. 15, 2022. 5 – 5:30 p.m. Community meal is being provided by parent volunteers 5:30 – 6:30 p.m. Open House to visit the classroom and meet your teachers We look forward to seeing everyone!!

Mosier Community School starts Sept. 6, 2022 7:30 - 2:10 p.m. We are excited to welcome the students back to school. School supplies list can be found on our website:
https://www.mosier.k12.or.us/


MCS Facilities Committee meeting will be held on Wednesday, August 10, 2022 at 11:00 a.m. This meeting will be held on site at the Art Annex, formally Mosier Gas Station.


Mosier Community School will be on Summer Break from July 1 - August 15, 2022. Emails and phone messages will be checked periodically during this time. We will return emails and phone calls as we are able to. We look forward to seeing staff, students, and families when we come back in August. Have a fun summer in the sun.

Have you ever thought about working at our school? We need PT and FT teaching assistants, a PT cook, a K-3 Literacy teacher, and a 5th grade teacher. Please visit our website for more information about each position. Click on the Employment tab in the upper right corner on our home page and that will take you directly to the job description link. You can also email me at
carterj@nwasco.k12.or.us
for more information. All positions are open until filled.



Thursday, June 2, 2022 8th graders that went to Oaks Park as part of their promotion celebration will be returning to MCS campus at 3:30 p.m. today. Parents, please be available to pick your 8th grader up at 3:30 p.m. if your student rides the bus to Wahtonka, they can take the late bus. Thank you.

Friday, June 3, 2022 school activities: 8 a.m. 5th grade Graduation 8:15 a.m. Talent Show 9:30 - 10:45 a.m. School carnival 10:45 a.m. Student & staff lunchtime (If parents would like to participate, please bring a sack lunch) 12 p.m. Student dismissal 12:10 p.m. Bus leaves campus

Last day of School is Friday, June 3, 2022 All students will be dismissed at 12 p.m. Bus dismissal will be at 12 p.m. Have a fun and safe summer. Enjoy reading a book or 2 throughout the summer.

8th Grade Promotion is Thursday, June 2, 2022 6:30 - 6:50 p.m. Socializing and appetizers 7:00 p.m. 8th grade Promotion program begins in the MCS gym.
Please click on the link below to see the updated District Calendar for the 2022-2023 school year.
https://5il.co/1bfq6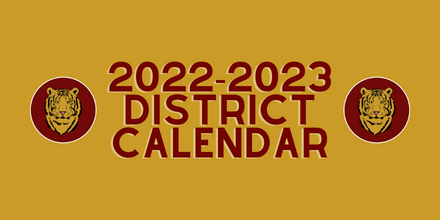 Alice in Wonderland Spring Performance MCS gym Thursday, May 26, 2022 from 6:30 - 8 p.m. Presented by: Mosier Community School Drama Club. Enjoy a wonderful evening watching the last school performance of this school year.

Family Night at MCS......Thursday, May 26, 2022 from 5:30 - 6:15 p.m. Grades TK - 5th . Come see what the students have done this year. We look forward to seeing you.